Eupatorium capillifolium
Eupatorium capillifolium (Lam.) Small
Dogfennel
| | | |
| --- | --- | --- |
| Kingdom | Plantae | Plants, but not fungi, lichens, or algae |
| Subkingdom | Tracheobionta | Vascular plants—plants with a "circulatory system" for delivering water and nutrients |
| Division | Magnoliophyta | Flowering plants, also known as angiosperms |
| Class | Magnoliopsida | Dicotyledons—plants with two initial seed leaves |
| Subclass | Asteridae | A large class that encompasses asters |
| Order | Asterales | Flowering plants with a central disk flower and surrounding petals, like daisies |
| Family | Asteraceae | The aster family, which also includes daisies and sunflowers; from the Greek ἀστήρ, "star," for the star-shaped flowers |
| Genus | Eupatorium | From Mithridates Eupator, King of Pontus, who found an antidote to poison in one of the species |
| Species | capillifolium | From the Latin capill, "hair," and foli(um), "a leaf;" referring to the thin segments of the leaves |
Dog fennel is a native of the eastern, especially south­eastern, United States. Like "real" fennel, dog fennel has feathery leaves, and crushed leaves smell strongly. It is found on roadsides, in flatwoods, marshes, and disturbed areas. Most consider it a weed.
Plants: 20-79" (50-200 cm) tall, erect, with several forked stems. Stems are round, light green or reddish to dark red or purple, and finely hairy. Stems are soft when young, becoming woody and tough later.
Leaves: Leaves are finely divided and needle-like. When crushed, they produce an unpleasant odor.
Flowers: A profusion of tiny, inconspicuous greenish-white flowers ¹/₁₆-⅛" (2-3 mm) long appear all over the upper segments of the plant. Flowers appear from June to November.
Fruits: Small achenes ~¹/₃₂" (1-1.5 mm) long.
Edibility: Poisonous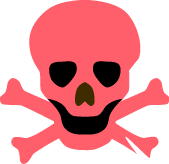 Dog fennel produces toxic pyrrolizidine alkaloids to protect itself from insects. Though not intensely poisonous, forage animals can be sickened. Scarlet-bodied wasp moths eat dog fennel, absorbing these toxins and using them to protect their mates.
Online References:
Eupatorium capillifolium on www.alabamaplants.com
Eupatorium capillifolium on the University of Massachusetts Landscape, Nursery & Urban Forestry Program
Eupatorium capillifolium on Discover Life
Eupatorium capillifolium on scnps.org
Eupatorium capillifolium description by Thomas H. Kent, last updated 25 May 2020.

Range: Zones 3-10: